'I Just Want A Future Where I Am Equal' Embroidered Photograph
RELATED POSTS:
About The Author
Danielle Holke is a long-time knitter, first taught by her beloved grandmother as a young girl growing up in Canada. In 2008 she launched KnitHacker, a lively blog and knitting community which has since grown to be a popular presence in contemporary knitting culture, reaching more than a million readers each year. As a marketing professional, Danielle advises and works with a motley squad of artists, yarn bombers, film makers, pattern designers, yarn companies and more. Learn more about her latest book, Knits & Pieces: A Knitting Miscellany.
Get KnitHacker Alerts!
KnitHacker on Etsy
Sponsored
Free Cell Phone Tracker
---
---
---
---
---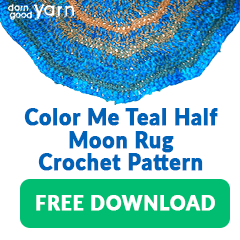 ---
---
---
We are a participant in the Amazon Services LLC Associates Program, an affiliate advertising program designed to provide a means for us to earn fees by linking to Amazon.com and affiliated sites. As an Amazon Associate I earn from qualifying purchases.

Visit my recommended products page.